Cozy accomodation surrounded by breathtaking nature of region Liptov!
Accomodation Pravnáč is situated on the outskirt of the village Liptovská Anna
We offer comfortable and intimate accomodation in  3 apartments with maximum capacity of 12 people. Suitable for families with children.
OUR GUESTS APPRECIATE MAINLY
free parking lot directly in front of the building,
beautiful seating area under the stars with outdoor fireplace,
opportunities of active recreation close by.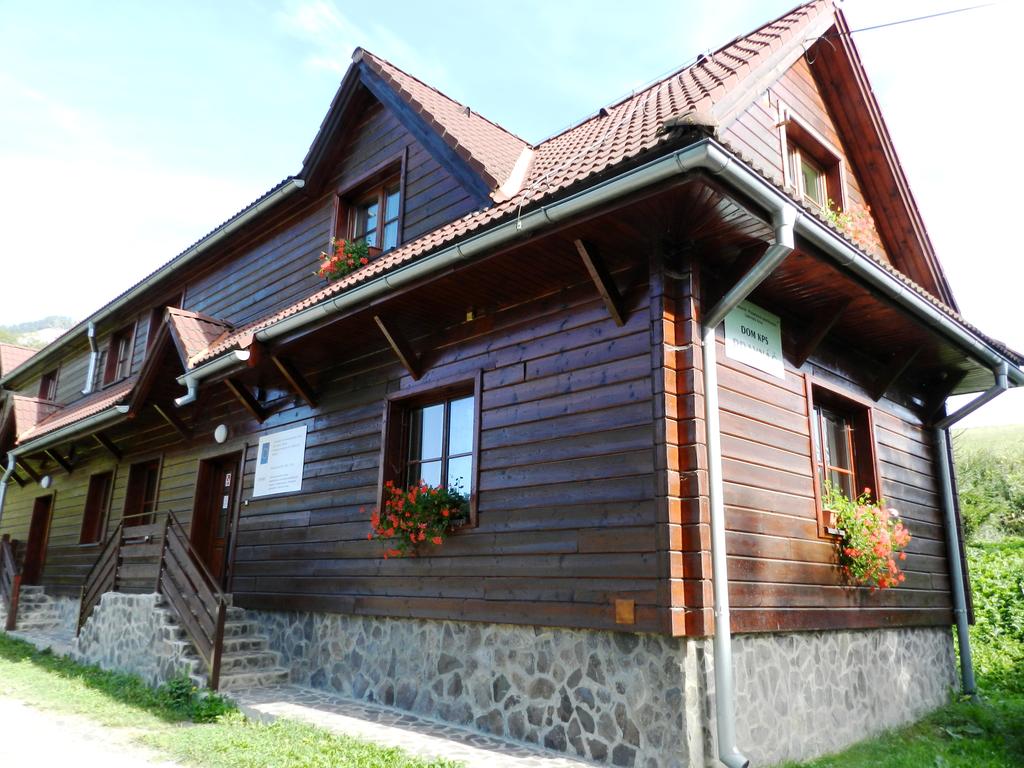 Cozy accomodation
Better room facilities compared to standart touristic accomodation
Fully equipped kitchen with dining table is part of both apartment
There is a spacious shared room great for meetings with family or friends with fireplace
Free Wi-Fi connection for every guest in the whole object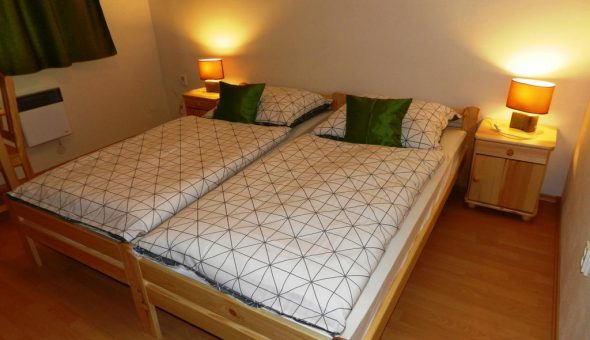 We offer comfortable rooms
apartment with mountain view for 4 people,
apartment with two bedrooms for 4 people,
third apartment for 4  people  with own  entrance
from 
50€
/ apartment / night
Comfortable accomodation
Pleasant accomodation in the nature in two apartments.
Peacefull environment
Building is situated 100m far from the road connecting villages Bukovina and Liptovská Anna. Private property surrounding the building guarantees peaceful relax. Breathtaking views on Low Tatras and Chočské vrchy. Evenings spent observing the sunset in pure nature and opportunity to see wild animals are one of the experiences you will never forget. During hot summer days you can cool down in the creek nearby. There is summer house next to the creek.
Active recreation
Right next to the building there are paths great for walks, country road for cycling, trail leading to Čereňová skala (rock) which offers amazing view and many other options of active recreation in summer, cold weather and also in winter.
Active recreation
Countless options of active recreation nearby all year long.
Hiking
Čereňová skala (1,5 km), Liptov castle (2,5 km), Archaeological park Havránok (3,7 km), Likavský castle (2,5 km), Oravský castle (15,8 km), Skanzen Vlkolínec – outdoor museum (17,6 km)
Skiing
Favorite ski resorts such as Malinô Brdo (25 km), Jasná (30 km), Roháče, Spálená (40 km) and so on.
Cycling
Some of the bike trails are on the second class roads, others on the forest and country roads. Great selection of short and easy trips on bicycles.
Wspaniałe miejsce, świetna lokalizacja, wspaniały Gospodarz. Pokoje czyste. Potok i wieczorne ognisko to wspaniały pomysł na wieczór po z...
Vynikajúce! Príroda, miesto, čistota, milé privítanie.
Pokud chce někdo bydlet opravdu na klidném místě, téměř bez civilazace a uprostřed přírody, toto je to pravé místo.
Cicha spokojna okolica. Blisko jezioro Liptowska Mara. Bardzo miła obsługa. Super pobyt. Polecam!!!
Perfektná lokalita. Nový a čistý apartmán po rekonšktrukcii. Výborné možnosti na turistiku v okolí.